Making The World Worse
We really are
2 years ago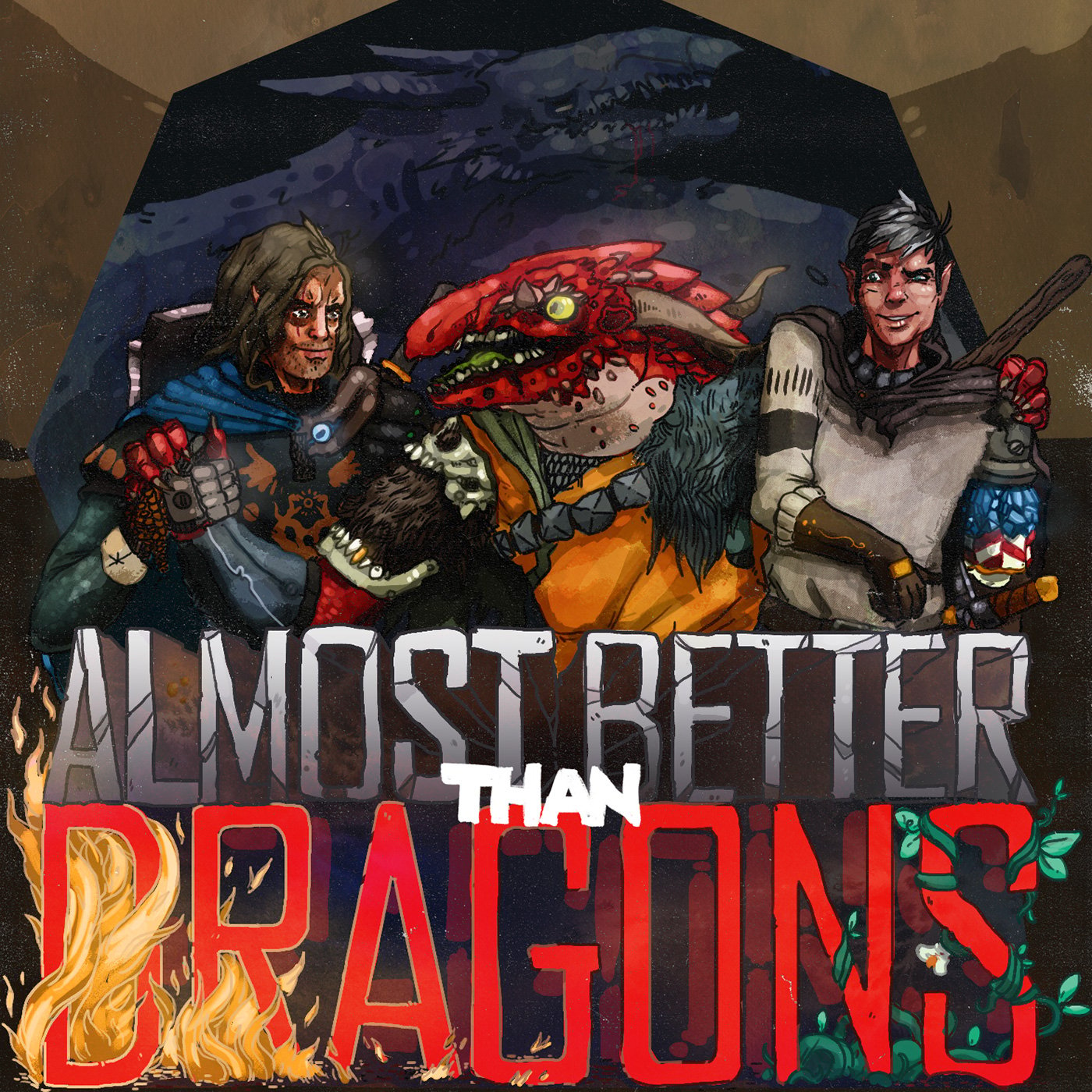 The adventure continues as our heroes make a dramatic escape from the capital building and then the town itself. This is by far one of our most hectic and entertaining episodes yet so we hope you enjoy!
Heard in this episode
Mike (DM) AJ (D'Ani Ventan) Bren (Ku-Ruk Lademan) Doug (Laryn Gitis)
Credit
Artwork by Ian McAfee
Theme music composed and assembled by Josh Stitt
"Intrepid" Kevin MacLeod (incompetech.com) Licensed under Creative Commons: By Attribution 3.0 http://creativecommons.org/licenses/by/3.0/
Support Almost Better Than Dragons by donating to the tip jar: https://tips.pinecast.com/jar/abtd
Find out more on the Almost Better Than Dragons website.
Send us your feedback online: https://pinecast.com/feedback/abtd/1320b711-f167-46ed-8dee-24a0f3f43d3f
This podcast is powered by Pinecast.