An Unexpected Friend
2 years ago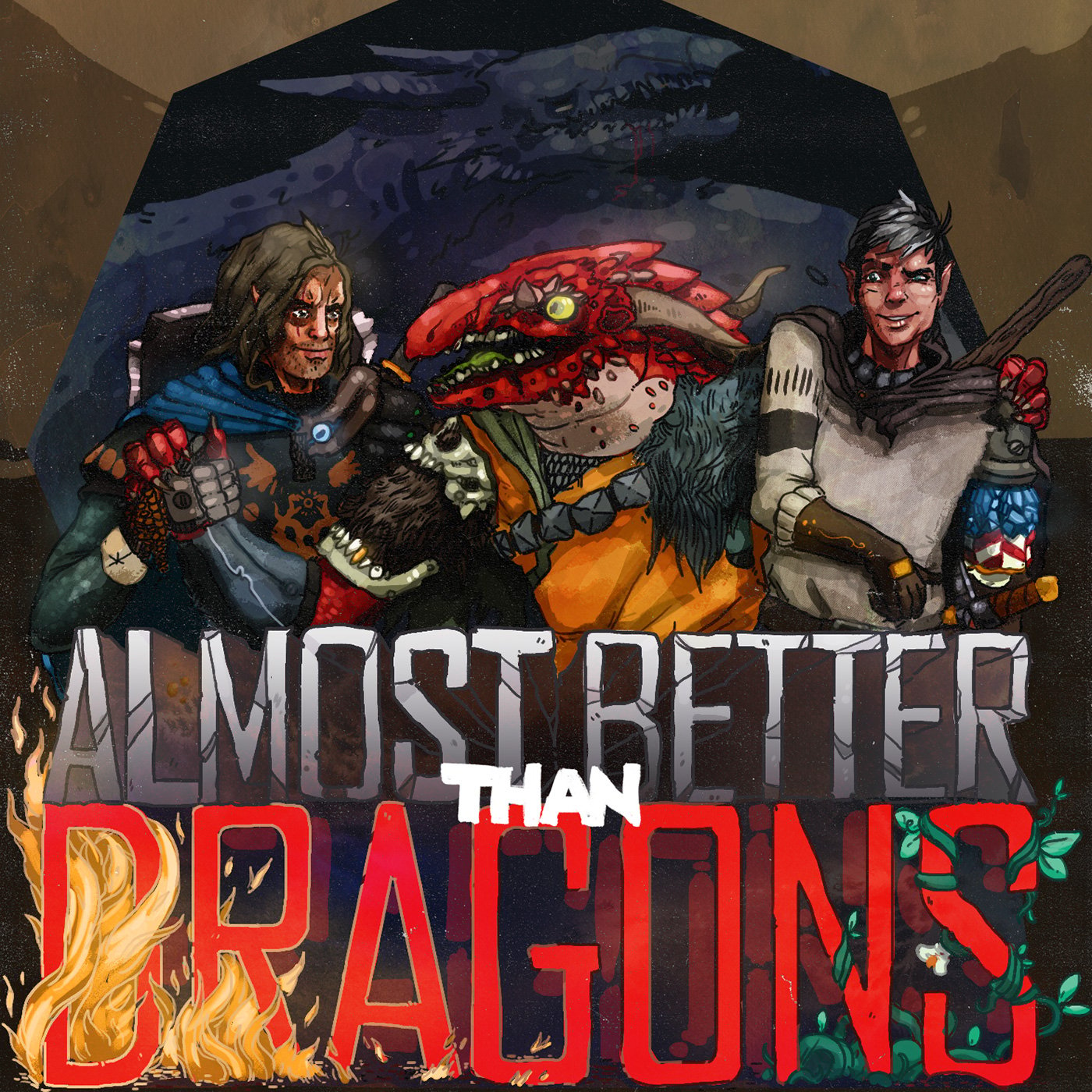 The adventure continues as our heroes soon learn that they are not alone in the long-lost city. Can they trust this handsome elf with a head injury? Tune in to next week's episode to find out!
Heard in this episode
Mike (DM) AJ (D'ani Venton) Bren (Ku-Ruk Lademan) Doug (Laryn Gitis)
Credit
Artwork by Ian McAfee
Theme music composed and assembled by Josh Stitt
"Intrepid" Kevin MacLeod (incompetech.com) Licensed under Creative Commons: By Attribution 3.0 http://creativecommons.org/licenses/by/3.0/
Support Almost Better Than Dragons by donating to the tip jar: https://tips.pinecast.com/jar/abtd
Find out more on the Almost Better Than Dragons website.
Can our heroes trust Aniston? https://pinecast.com/feedback/abtd/17e14425-4ea6-44dd-8546-6e7ca0ea5587
This podcast is powered by Pinecast.