A Filler Episode
Aren't they all?
3 years ago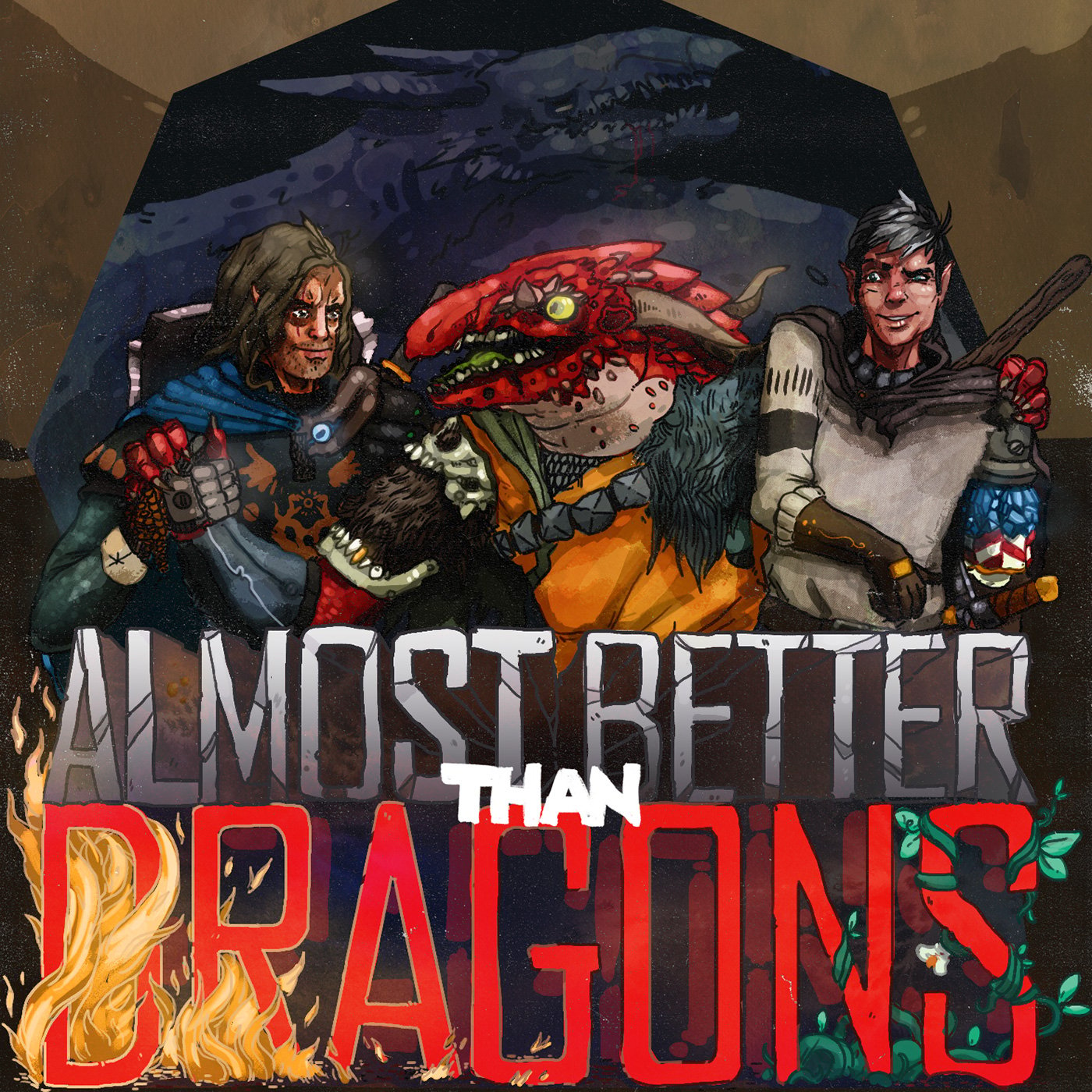 Our heroes continue their adventure in the capitol building and waste a lot of time fighting some headless enemies. Find out what happens next on this week's episode of Almost Better Than Dragons!
As you are most likely aware this podcast has been struggling to stay afloat. Unfortunately due to other obligations Matt will be stepping down as dungeon master. We wish him the best and will miss him dearly. As a result, we do intend to announce a new DM and finish this campaign. Stay tuned!
Heard in this episode
Matt (DM) AJ (D'Ani Ventan) Bren (Ku-Ruk Lademan) Doug (Laryn Gitis)
Credit
Artwork by Ian McAfee
Theme music composed and assembled by Josh Stitt
"Intrepid" Kevin MacLeod (incompetech.com) Licensed under Creative Commons: By Attribution 3.0 http://creativecommons.org/licenses/by/3.0/
Support Almost Better Than Dragons by donating to the tip jar: https://tips.pinecast.com/jar/abtd
Find out more on the Almost Better Than Dragons website.
Are you glad we are back? https://pinecast.com/feedback/abtd/2033da7d-3864-42d3-b3ac-fb31f991d6b7
This podcast is powered by Pinecast.