False Crystals
The dwarves dug too deep
3 years ago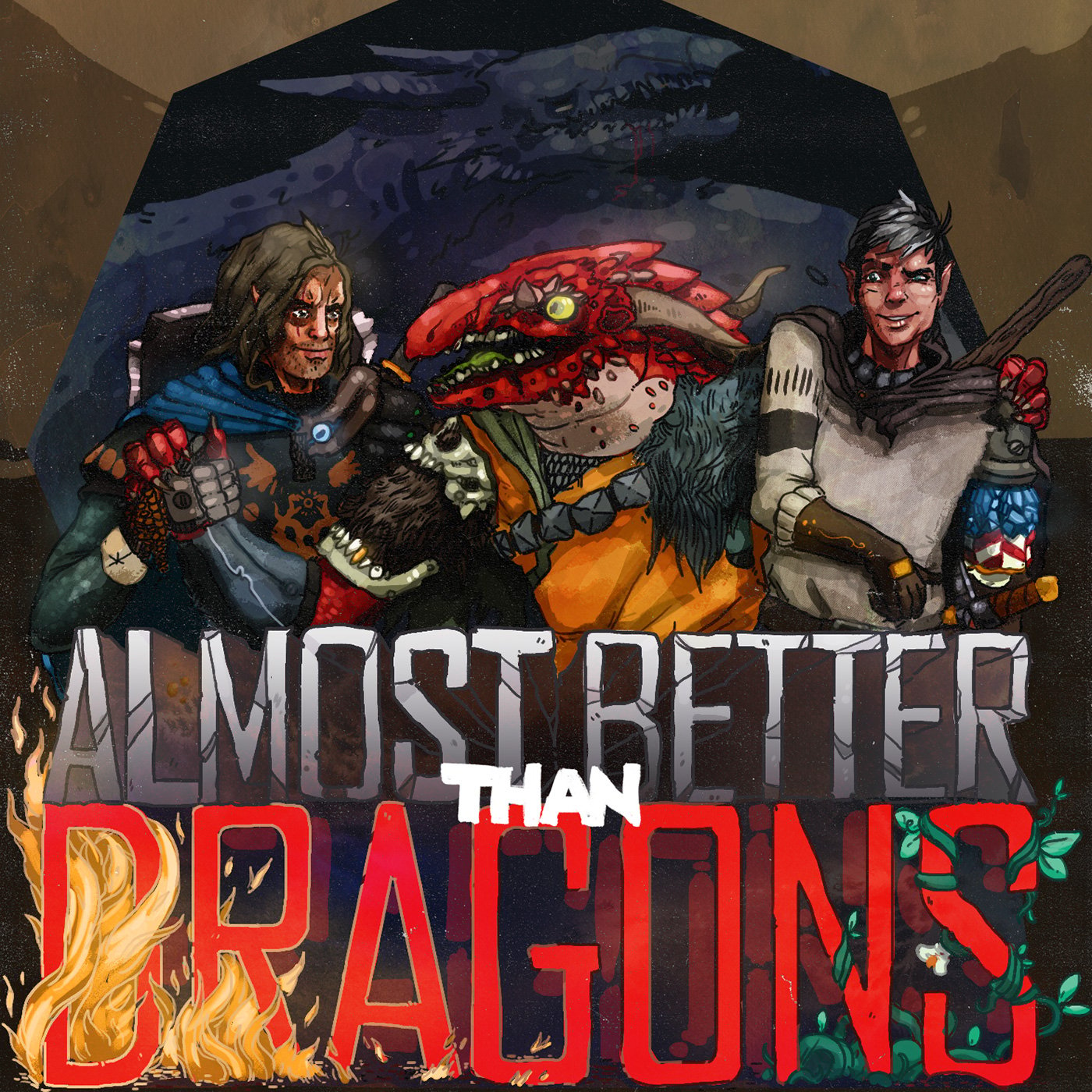 After an unusual turn of events, our heroes venture into some mines to find a way to Beechwyn. As they venture deeper into the bowels of the Iron Mountains, they find mysterious and unusual things.
Heard in this episode
Matt (DM)
AJ (D'Ani Ventan)
Bren (Ku-Ruk Lademan)
Doug (Laryn Gitis)
Credit
Artwork by Ian McAfee
Recap produced by Bren
Theme music composed and assembled by Josh Stitt
"Immersed", "Intrepid" Kevin MacLeod (incompetech.com) Licensed under Creative Commons: By Attribution 3.0 http://creativecommons.org/licenses/by/3.0/
Find out more on the Almost Better Than Dragons website.
What do you think our heroes will encounter? https://pinecast.com/feedback/abtd/26c3363c-d0a6-4d79-9b07-ac42516b87f1
This podcast is powered by Pinecast.