Don't Use Darkness Kids
Or drugs for that matter
3 years ago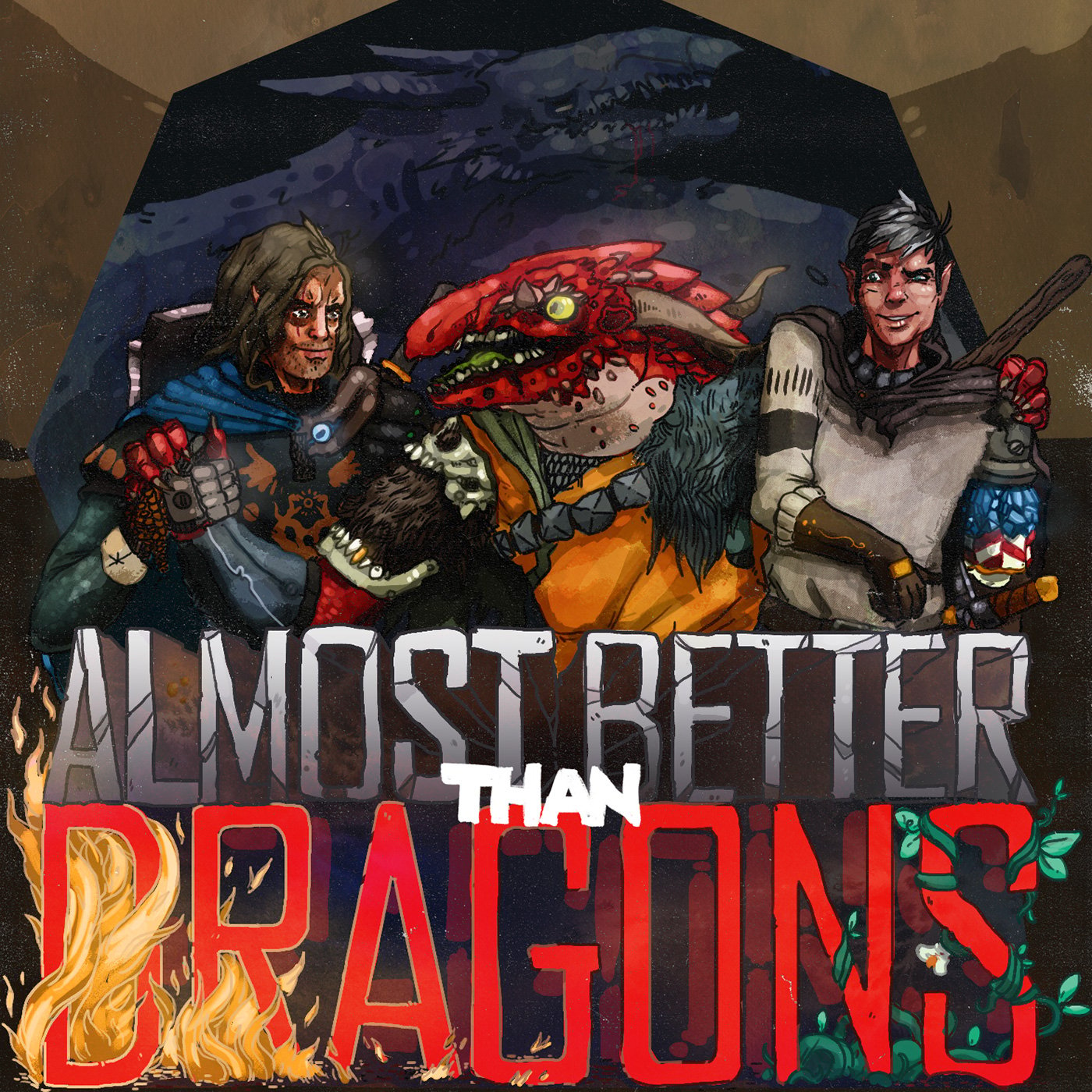 Our heroes find themselves in a battle with about eight guards in a senate auditorium guarding a Popebot. Laryn uses a potion and really makes things complicated. You don't want to miss what happens on this week's episode of Almost Better Than Dragons!
We are sad to say this is Matt's last episode as our DM for this campaign. That being said we are announcing Mike McGettigan of Erie Canal Theatre as our new DM. We hope to wrap this campaign up in 10 episodes or less at a much quicker pace. Thank you listener for sticking with us! We hope you stay tuned!
Heard in this episode
Matt (DM) AJ (D'Ani Ventan) Bren (Ku-Ruk Lademan) Doug (Laryn Gitis)
Credit
Artwork by Ian McAfee
Theme music composed and assembled by Josh Stitt
"Intrepid" Kevin MacLeod (incompetech.com) Licensed under Creative Commons: By Attribution 3.0 http://creativecommons.org/licenses/by/3.0/
Support Almost Better Than Dragons by donating to the tip jar: https://tips.pinecast.com/jar/abtd
Find out more on the Almost Better Than Dragons website.
Send us your feedback online: https://pinecast.com/feedback/abtd/44301f98-ae24-4935-a596-c895c69ce262
This podcast is powered by Pinecast.