An Abrupt Pause In Our Story
3 years ago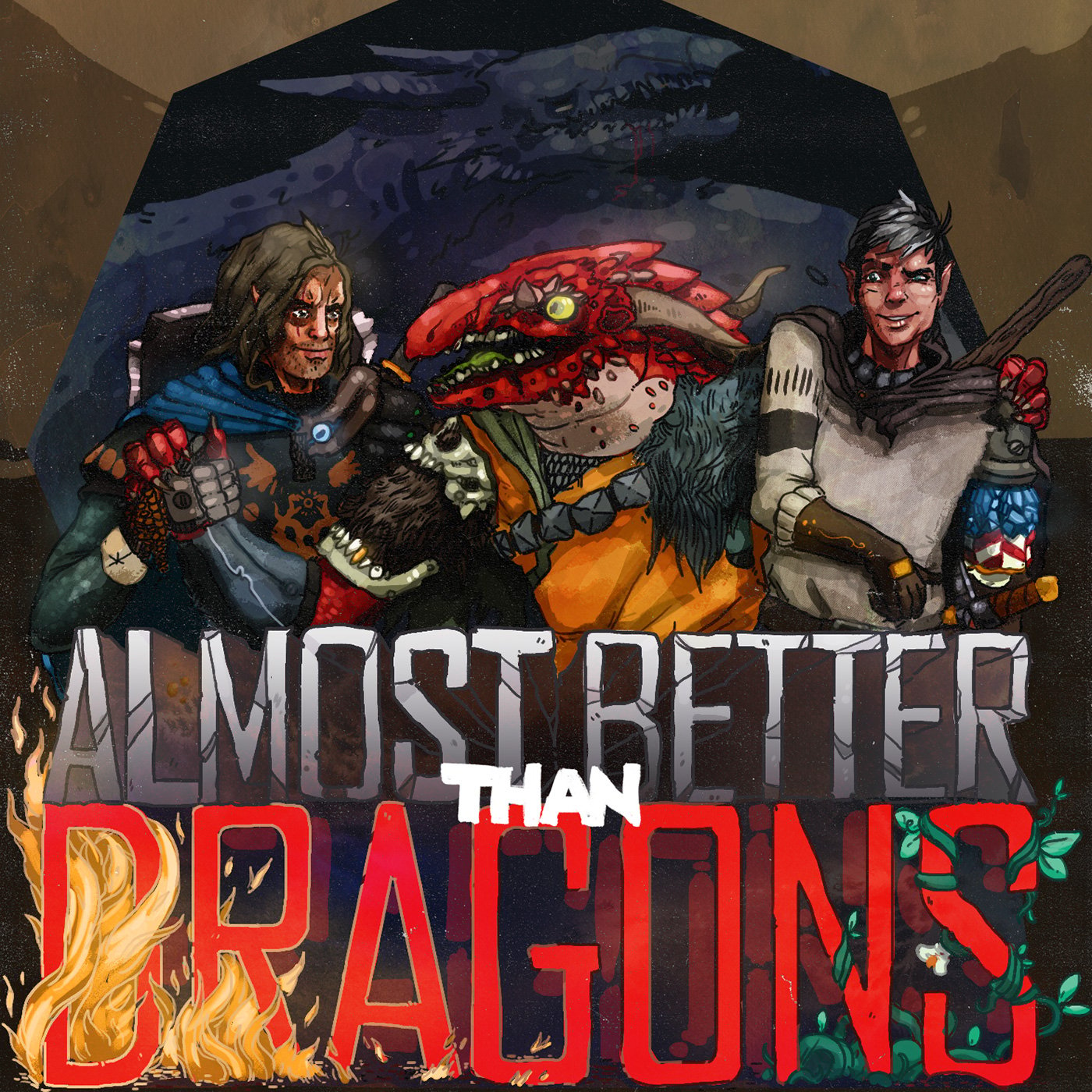 Our heroes continue to explore the capitol building, unveil a gruesome mystery, and discover a life crystal. Find out what else they encounter on this week's episode of Almost Better Than Dragons!
I'd like to apologize for the delay, once more and I'm afraid we are going on yet another hiatus. Fans, we sincerely hope to get this show back to it's normal schedule as soon as possible. Please stay tuned.
Heard in this episode
Matt (DM) AJ (D'Ani Ventan) Bren (Ku-Ruk Lademan) Doug (Laryn Gitis) Credit
Artwork by Ian McAfee
Theme music composed and assembled by Josh Stitt
"Intrepid" Kevin MacLeod (incompetech.com) Licensed under Creative Commons: By Attribution 3.0 http://creativecommons.org/licenses/by/3.0/
Support Almost Better Than Dragons by donating to the tip jar: https://tips.pinecast.com/jar/abtd
Find out more on the Almost Better Than Dragons website.
Will you ever forgive us for being so late? https://pinecast.com/feedback/abtd/4bb4cc8c-211d-471d-86c0-ffefb03fb5d2
This podcast is powered by Pinecast.