Xaranth
Our heroes have a bit of a tear-jerker with a different kind of jerker in Xaranth
3 years ago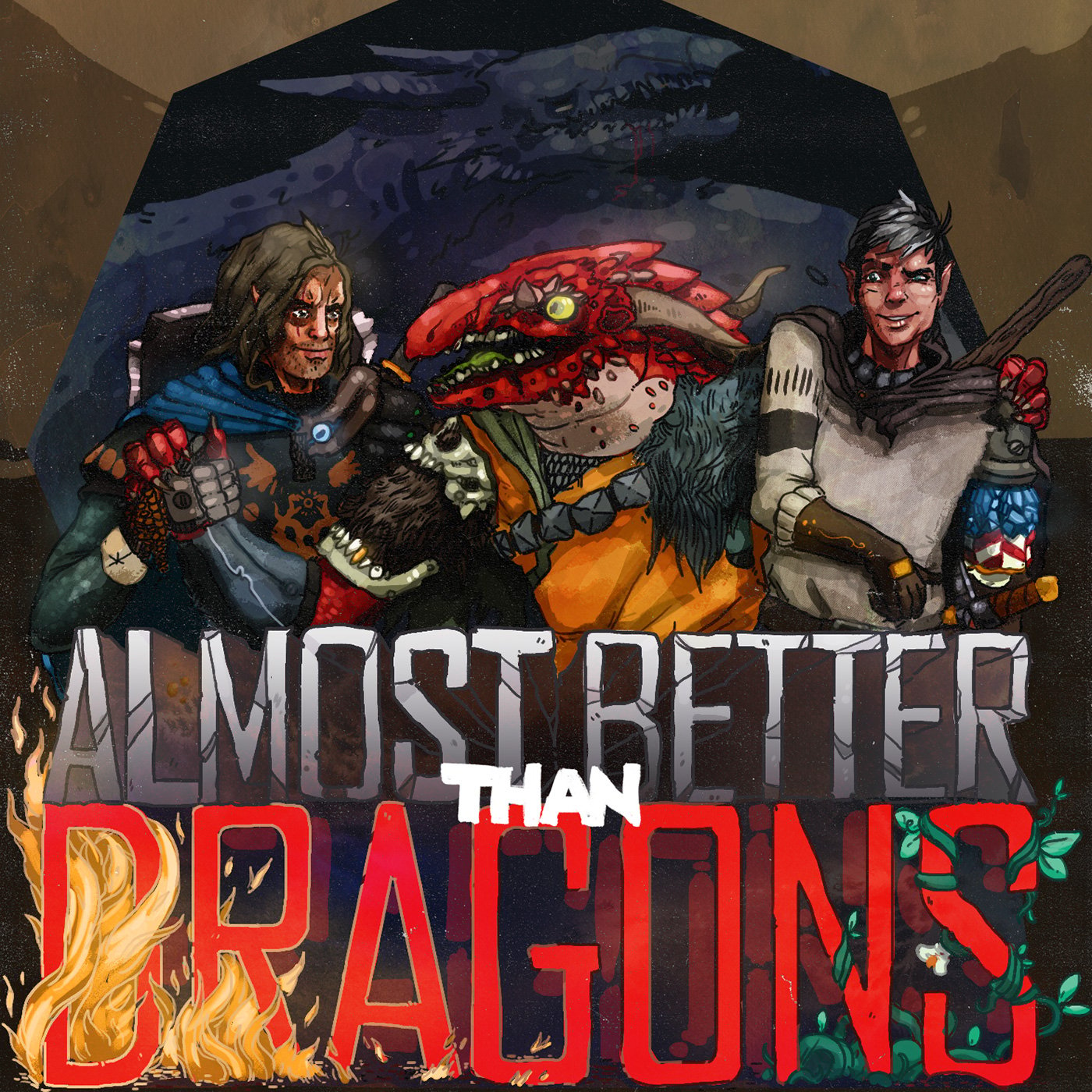 At long last our adventurers arrive in Xaranth, but they find Horril's shag pad to be a bit much and instead have their heartstrings tug by something they didn't quite expect.
Heard in this episode
Matt (DM)
AJ (D'Ani Ventan)
Bren (Ku-Ruk Lademan)
Doug (Laryn Gitis)
Credit
Artwork by Ian McAfee
Theme music composed and assembled by Josh Stitt
"Calamant", "Intrepid" Kevin MacLeod (incompetech.com) Licensed under Creative Commons: By Attribution 3.0 http://creativecommons.org/licenses/by/3.0/
Find out more on the Almost Better Than Dragons website.
What kinds of sandwiches do you think they were that Horril had? https://pinecast.com/feedback/abtd/5cc475cc-eda1-45c6-8393-b7f9c959a9bc
This podcast is powered by Pinecast.