The old man and the Void Bag
Our heroes find the worst old man, and the worst bag of holding
4 years ago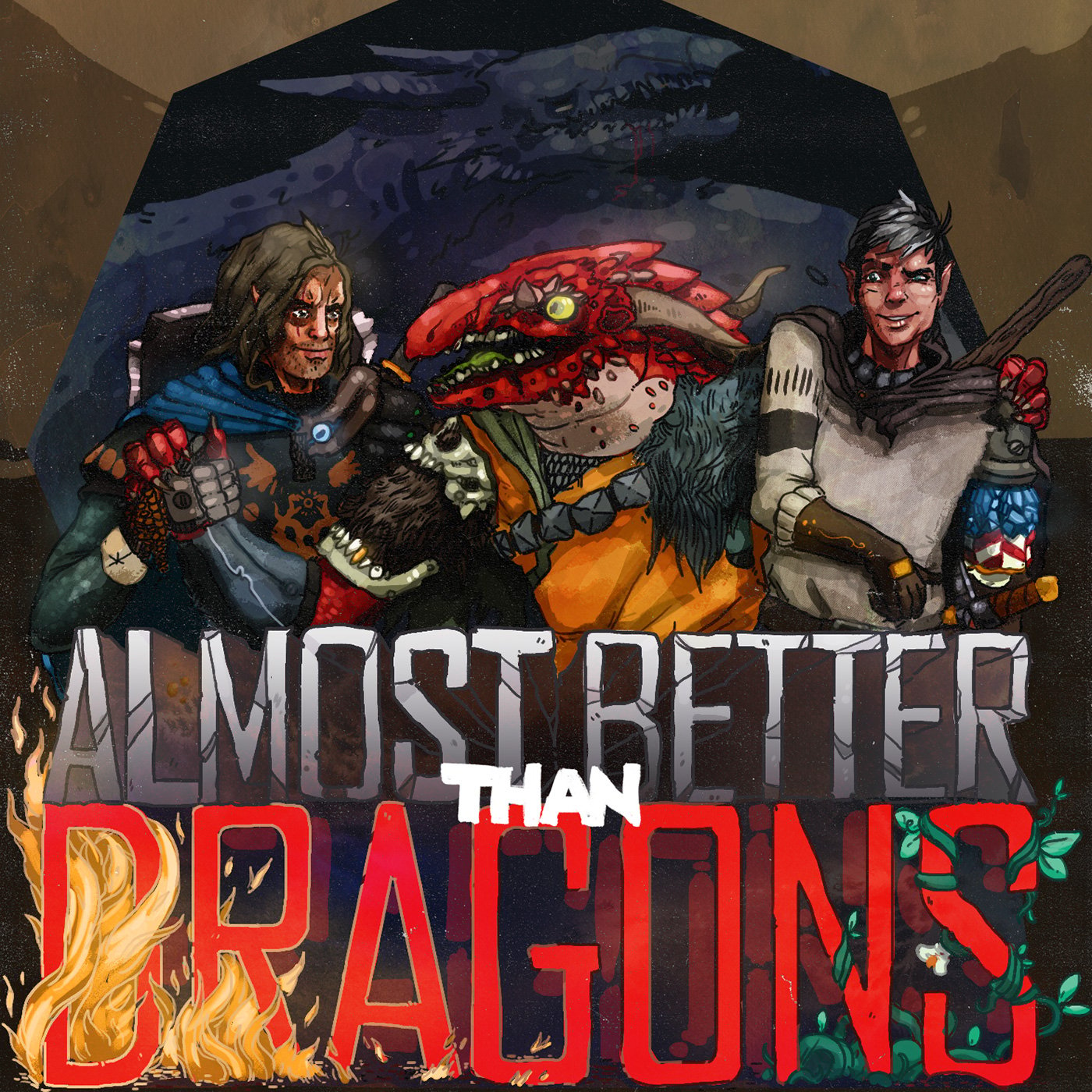 What's going to happen when our adventurers find something that wasn't meant for them? We listen in as they discover an artifact of the Crag. Which two adventurers get the wind knocked out of them? Which two almost vomit? Find out on episode four!
Heard in this episode
Matt (DM)
AJ (D'Ani Ventan)
Bren (Ku-Ruk Lademan)
Doug (Laryn Gitis)
Credit
Artwork by Ian McAfee
Theme music composed and assembled by Josh Stitt
"Intrepid" Kevin MacLeod (incompetech.com) Licensed under Creative Commons: By Attribution 3.0 http://creativecommons.org/licenses/by/3.0/
Find out more on the Almost Better Than Dragons website.
What should Laryn do with the void bag? https://pinecast.com/feedback/abtd/60fdc2ec-e3c6-4c5e-9744-04fec97e580c
This podcast is powered by Pinecast.