Touching Tips
It's not as gross as it sounds.
3 years ago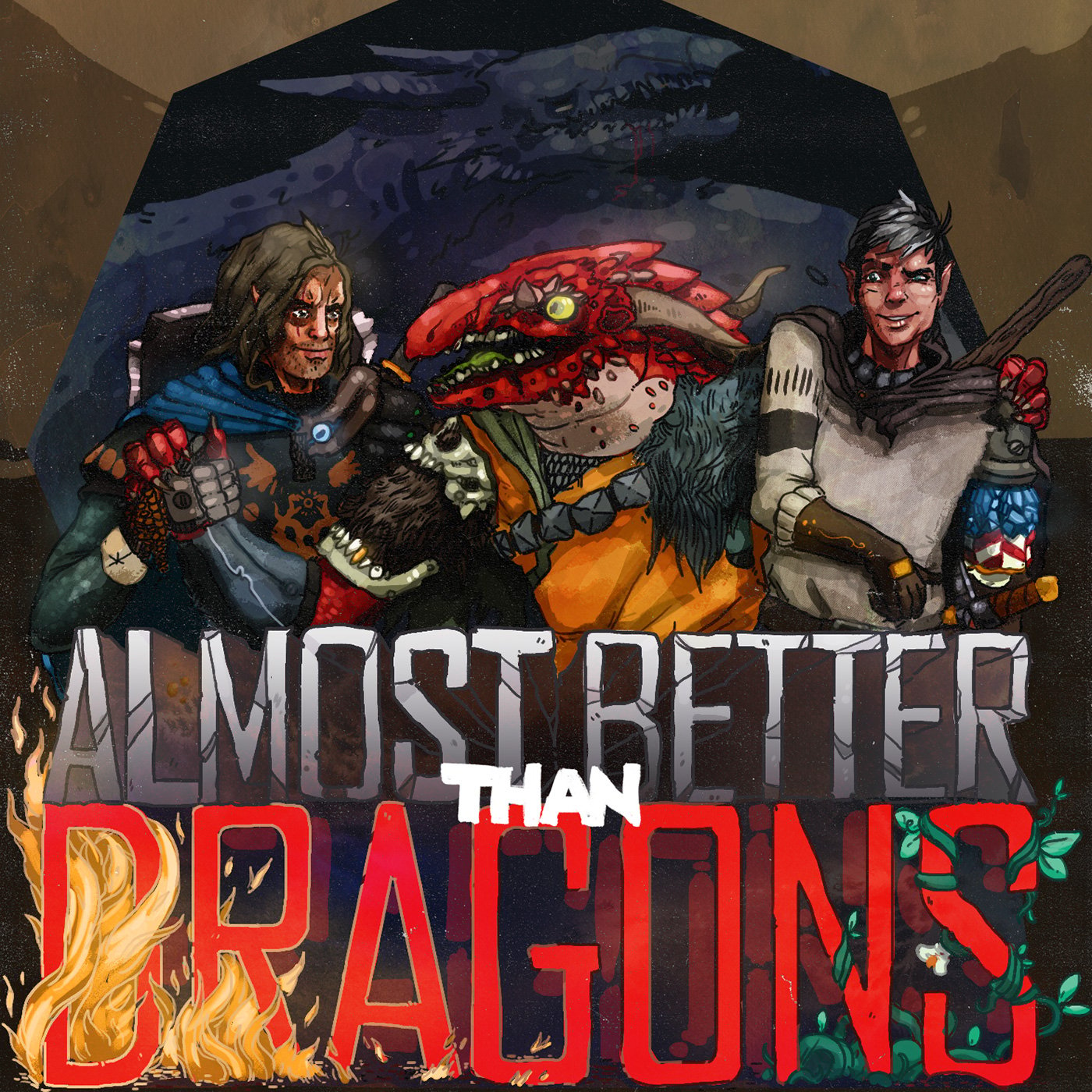 Our adventurers travel deeper into the False Crystal Mines, after an uncomfortable encounter with a horror of the dark. And what the heck is happening out over that forest? We may never know.
Heard in this episode
Matt (DM)
AJ (D'Ani Ventan)
Bren (Ku-Ruk Lademan)
Doug (Laryn Gitis)
Credit
Artwork by Ian McAfee
Recap produced by Bren
Theme music composed and assembled by Josh Stitt
"Crypto", "George Street Shuffle", "Happy Happy Game Show", "Intrepid" Kevin MacLeod (incompetech.com) Licensed under Creative Commons: By Attribution 3.0 http://creativecommons.org/licenses/by/3.0/
Find out more on the Almost Better Than Dragons website.
What should D'ani do with his loot? https://pinecast.com/feedback/abtd/66a2a0a9-e176-467b-98eb-7342f2f095a1
This podcast is powered by Pinecast.