Daamnnn, D'ani!
Back at it again with the sweet rolls
3 years ago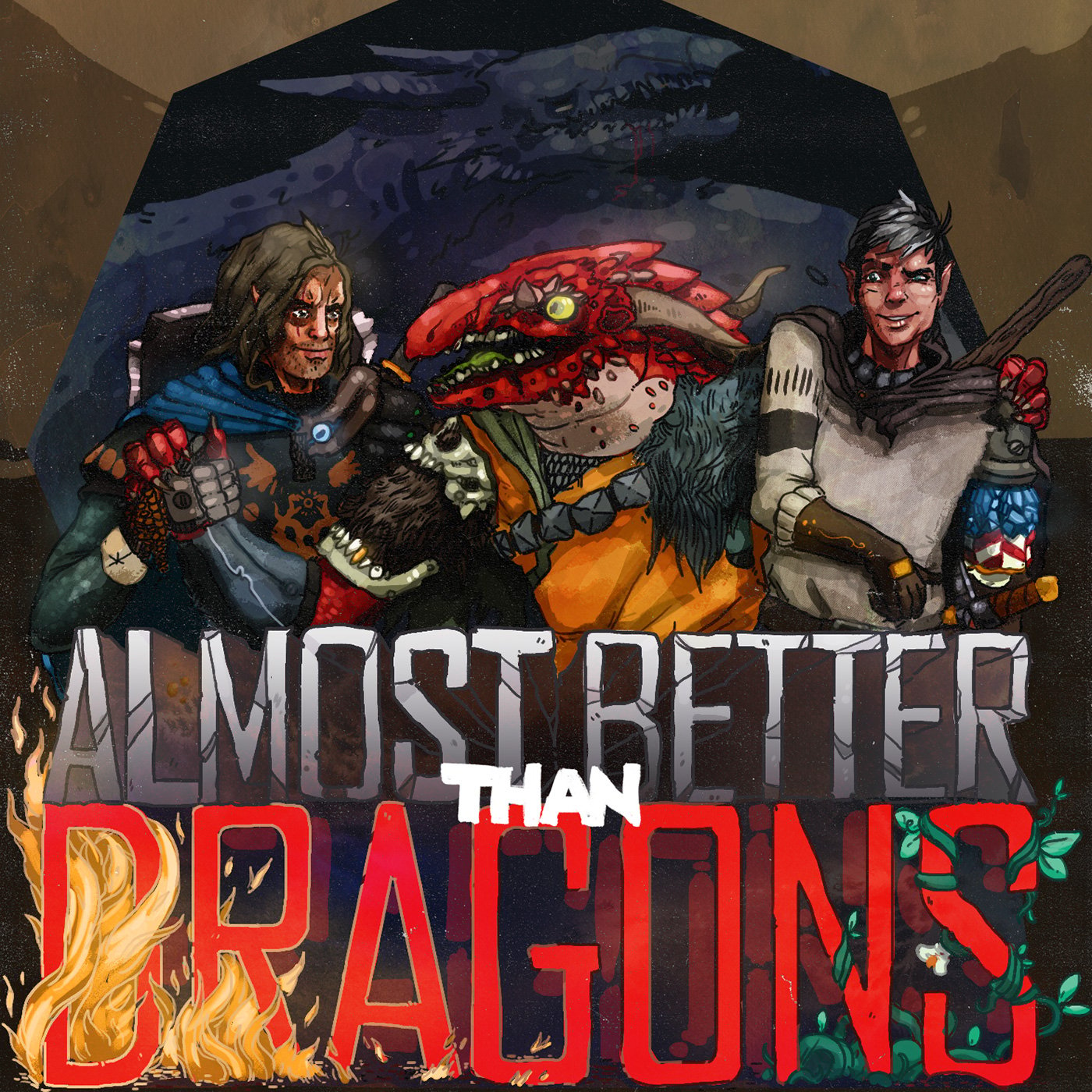 Our heroes continue their excursion into the mines and work on finishing off the three zombie miners that they began combat with last time.
Heard in this episode
Matt (DM)
AJ (D'Ani Ventan)
Bren (Ku-Ruk Lademan)
Doug (Laryn Gitis)
Credit
Artwork by Ian McAfee
Recap produced by Laryn
Theme music composed and assembled by Josh Stitt
"George Street Shuffle", "Intrepid", "Ossuary 7" Kevin MacLeod (incompetech.com) Licensed under Creative Commons: By Attribution 3.0 http://creativecommons.org/licenses/by/3.0/
Find out more on the Almost Better Than Dragons website.
What should Ku and Laryn do with all their weird gold? https://pinecast.com/feedback/abtd/6c6bff7e-1dd3-4be6-ad4b-faf74d935527
This podcast is powered by Pinecast.