Weenie Hut Juniors
The worst day of Laryn's life
3 years ago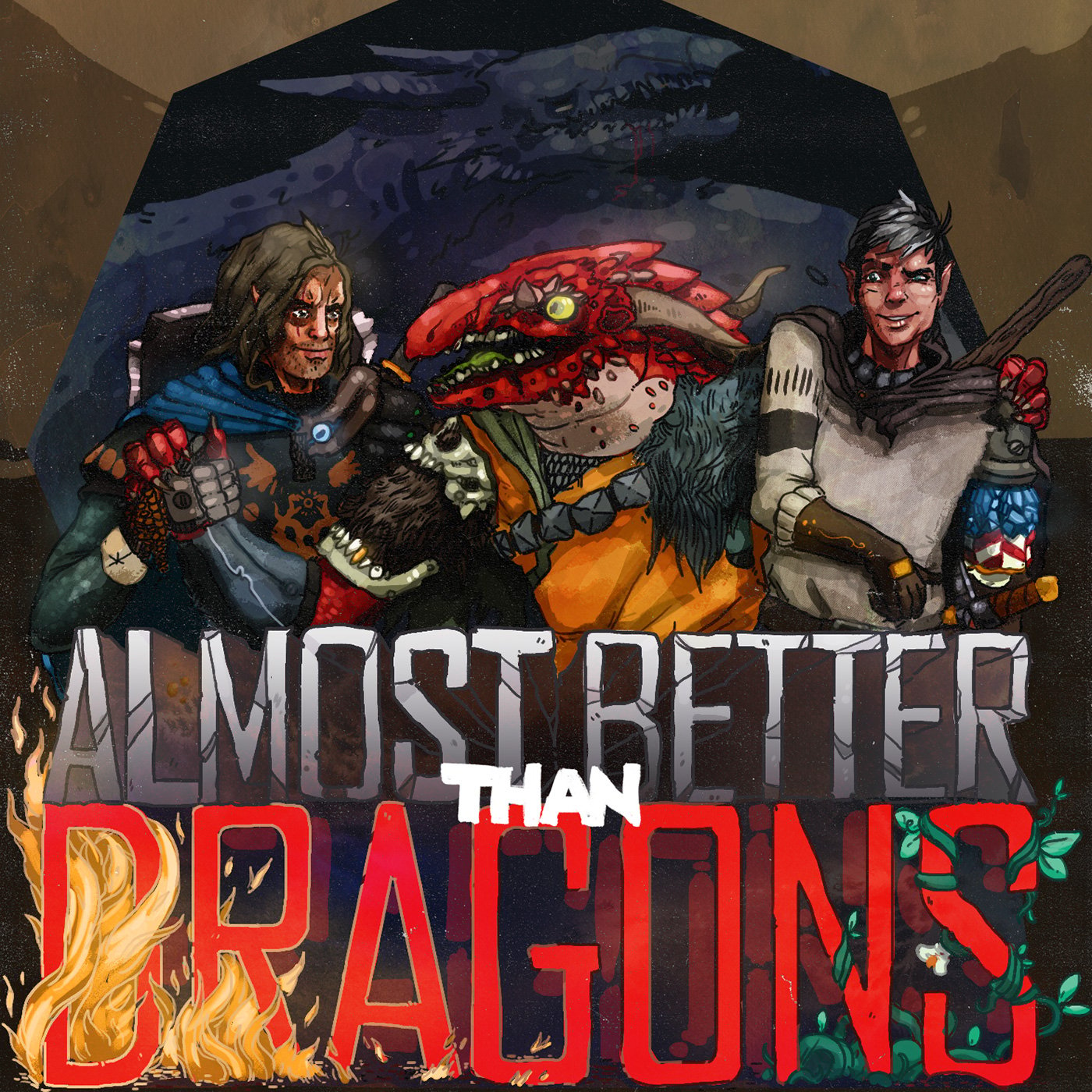 Actual progress on working through the story arc is made when our characters get into the speakeasy and rough some folks up. What does Ku demand of them? You'll find out in this episode.
Heard in this episode
Matt (DM)
AJ (D'Ani Ventan)
Bren (Ku-Ruk Lademan)
Doug (Laryn Gitis)
Credit
Artwork by Ian McAfee
Theme music composed and assembled by Josh Stitt
"Intrepid" Kevin MacLeod (incompetech.com) Licensed under Creative Commons: By Attribution 3.0 http://creativecommons.org/licenses/by/3.0/
Support Almost Better Than Dragons by donating to the tip jar: https://tips.pinecast.com/jar/abtd
Find out more on the Almost Better Than Dragons website.
Did you think we were going to get stuck here forever, trying to withdraw money from the bank? https://pinecast.com/feedback/abtd/80cc5a83-623b-48b1-a28d-a2fb70ad08ee
This podcast is powered by Pinecast.