Trinks and Drinks
Everyone basically gets just absolutely fleeced.
3 years ago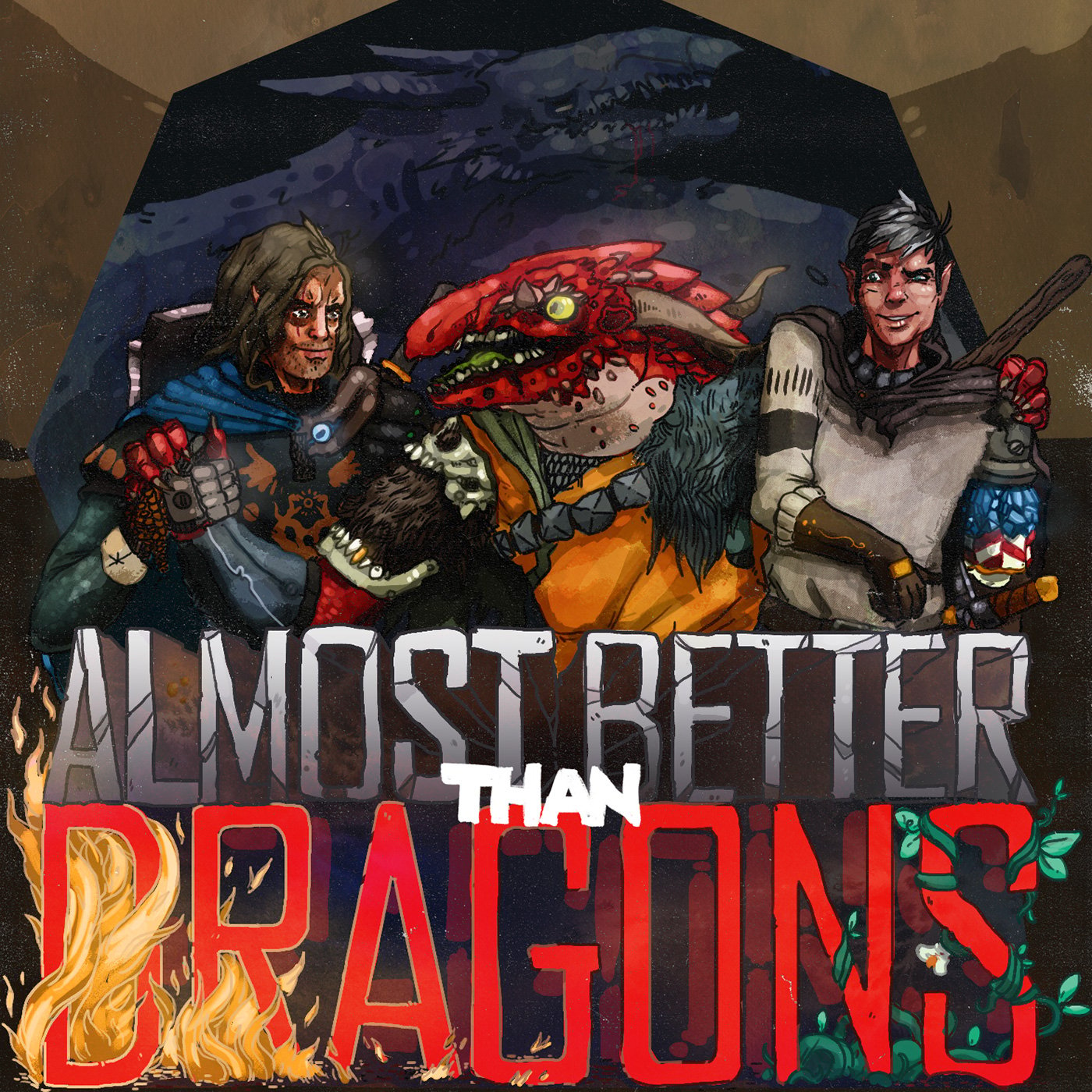 There are no words for this episode. Our heroes made it about two miles and spend all their money.
Check out Cory and Amanda's podcast, One Track Gamers, at http://onetrackgamers.com. Give their show a listen!
Heard in this episode
Matt (DM)
AJ (D'Ani Ventan)
Bren (Ku-Ruk Lademan)
Doug (Laryn Gitis)
Cory (Shopkeep 1)
Amanda (Shopkeep 2)
Credit
Artwork by Ian McAfee
Recap produced by Laryn
Theme music composed and assembled by Josh Stitt
"George Street Shuffle", "Intrepid" Kevin MacLeod (incompetech.com) Licensed under Creative Commons: By Attribution 3.0 http://creativecommons.org/licenses/by/3.0/
Find out more on the Almost Better Than Dragons website.
What are some other ways we could have made even less progress in the story? https://pinecast.com/feedback/abtd/902c2bf3-6209-4c8b-8af9-5c71845f8742
This podcast is powered by Pinecast.