Diplomacy! Armourcrombie!
Well, we got to Rockcrest.
4 years ago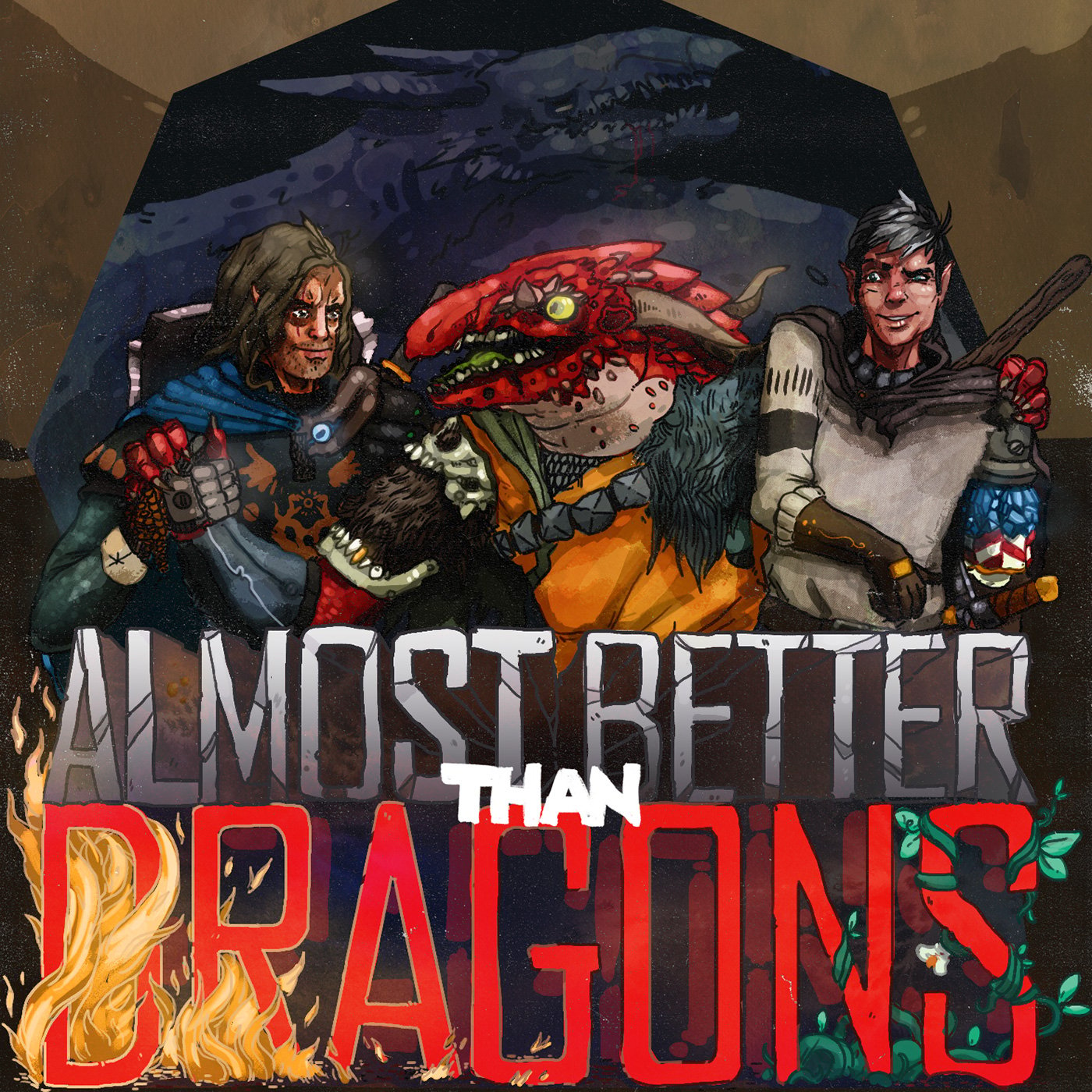 Our heroes finish making their way to Rockcrest, but they don't find what they expected. Will the mystery of the cubes be solved?
Heard in this episode
Matt (DM)
AJ (D'Ani Ventan)
Bren (Ku-Ruk Lademan)
Doug (Laryn Gitis)
Credit
Artwork by Ian McAfee
Theme music composed and assembled by Josh Stitt
Many thanks to all of the freesound.org members that we've used audio from:
http://freesound.org/people/StephenSaldanha/sounds/165532/
http://freesound.org/people/JoelAudio/sounds/85568/
http://freesound.org/people/roachpowder/sounds/170234/
"Impending Boom", "Intrepid" Kevin MacLeod (incompetech.com) Licensed under Creative Commons: By Attribution 3.0 http://creativecommons.org/licenses/by/3.0/
Find out more on the Almost Better Than Dragons website.
Send us your feedback online: https://pinecast.com/feedback/abtd/a5985dd1-a61f-4b57-aba2-b883af7030a6
This podcast is powered by Pinecast.