Season 2 Teaser
Prepare your butts
4 years ago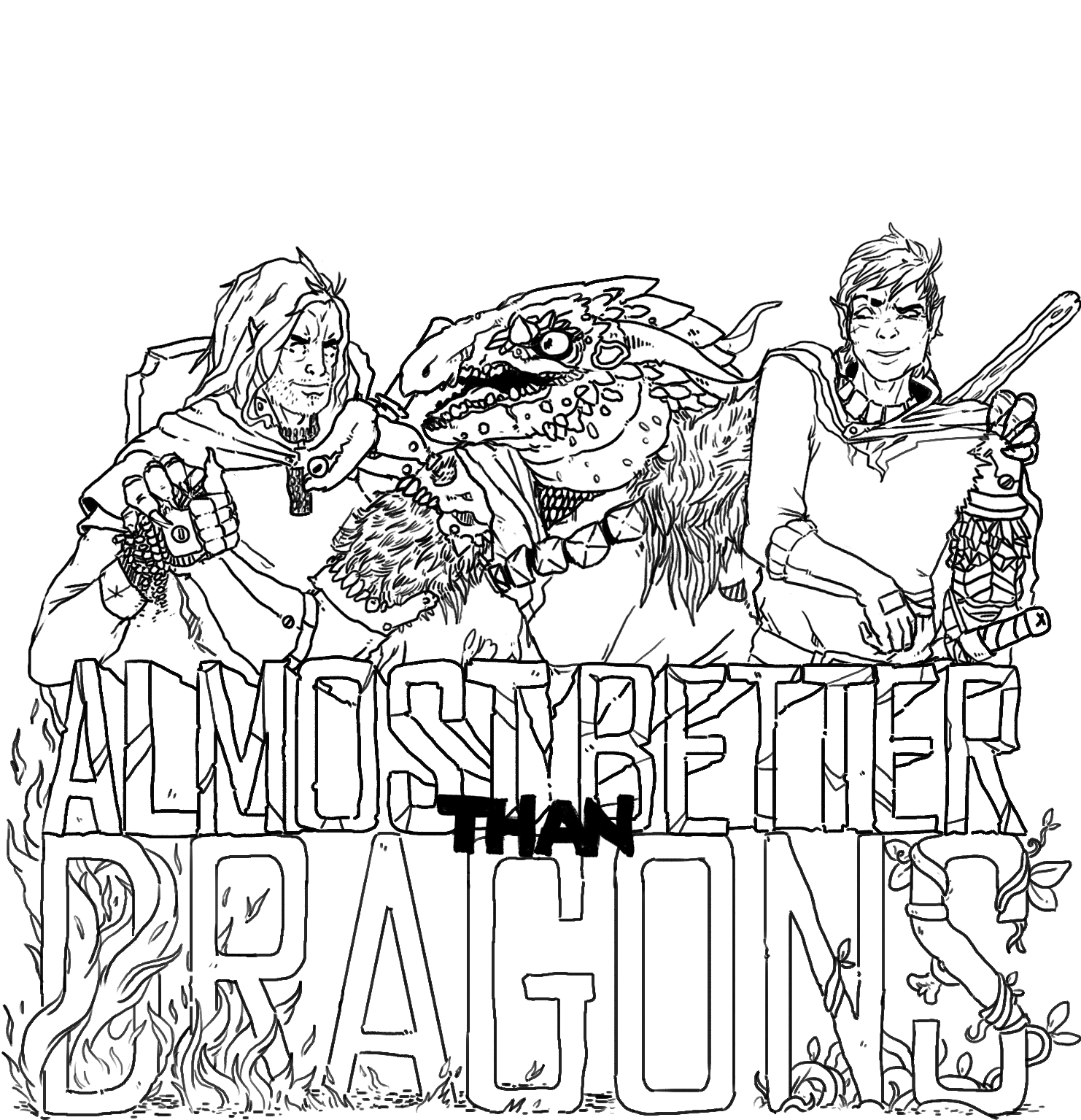 The wait for season two is almost over! While you're waiting for the latest episode to make its way to your phones, tablets, PCs, Macs, or whatever you happen to listen to our delicious, delicious podcast with, give this little bonus a hear.
Season two will roll its way out this weekend. Stay tuned!
Audio Attribution
"Black Vortex", "Not As It Seems"
Kevin MacLeod (incompetech.com)
Licensed under Creative Commons: By Attribution 3.0
http://creativecommons.org/licenses/by/3.0/
Find out more on the Almost Better Than Dragons website.
What do you want to hear about the most in season two? https://pinecast.com/feedback/abtd/bcdbe3a9-f94b-4a01-bf26-0d1214d9d2f1
This podcast is powered by Pinecast.