DM Swap
We welcome our new dungeon master
3 years ago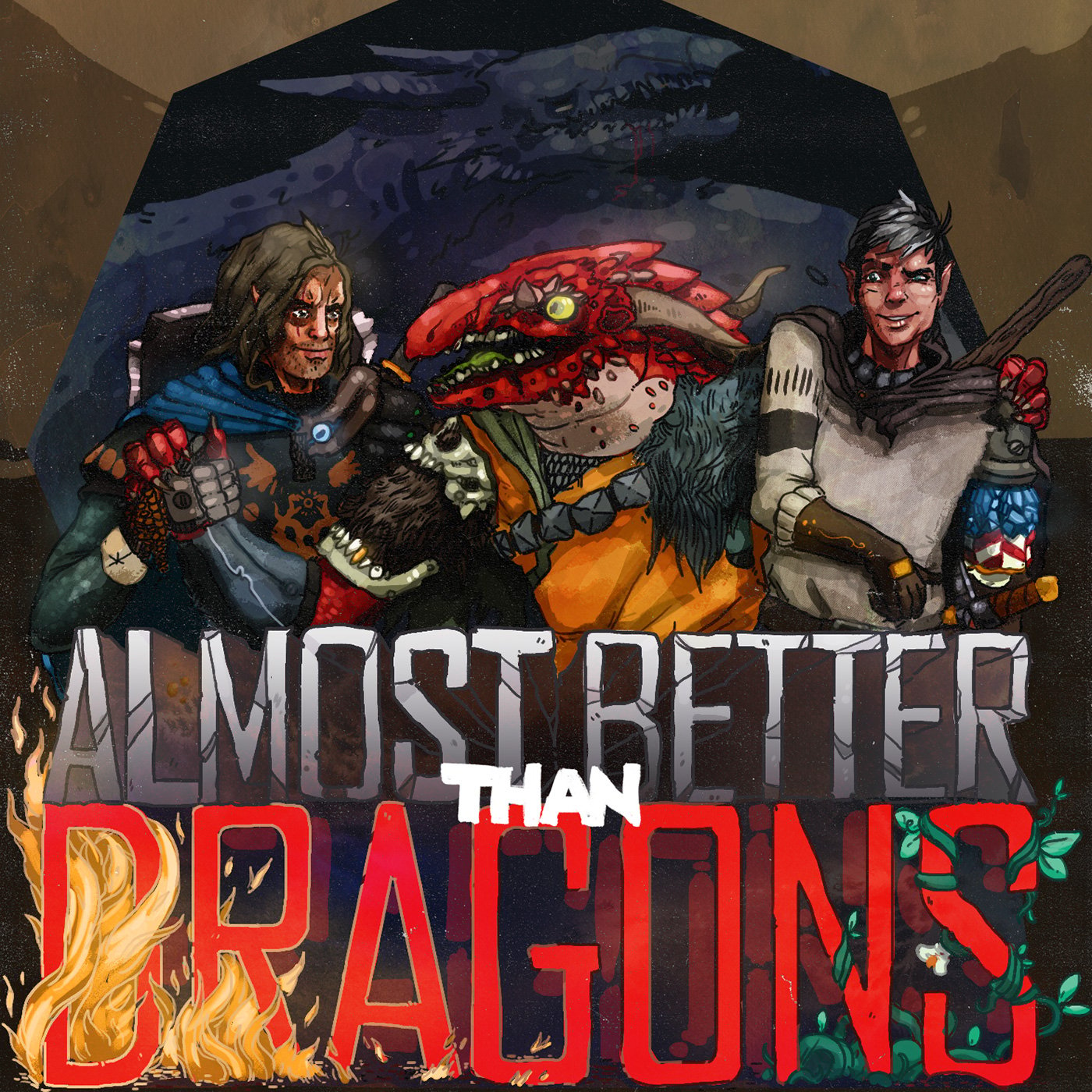 Our heroes finally confront the purple cloaked figure, who informs them that the entire town will be consumed by flames! Don't miss this week's ABTD!
In this episode we introduce our new dungeon master Mike McGettigan of Erie Canal Theatre podcast! He does an excellent job of picking up where we left off and we hope you stay tuned to see what he has in store for us!
Heard in this episode
Mike (DM) AJ (D'Ani Ventan) Bren (Ku-Ruk Lademan) Doug (Laryn Gitis)
Credit
Artwork by Ian McAfee
Theme music composed and assembled by Josh Stitt
"Intrepid" Kevin MacLeod (incompetech.com) Licensed under Creative Commons: By Attribution 3.0 http://creativecommons.org/licenses/by/3.0/
Support Almost Better Than Dragons by donating to the tip jar: https://tips.pinecast.com/jar/abtd
Find out more on the Almost Better Than Dragons website.
What did you think of this episode? https://pinecast.com/feedback/abtd/be734045-721e-43e5-bf92-4b2304319d5a
This podcast is powered by Pinecast.