A stranger approaches
An unlikely individual joins the group
3 years ago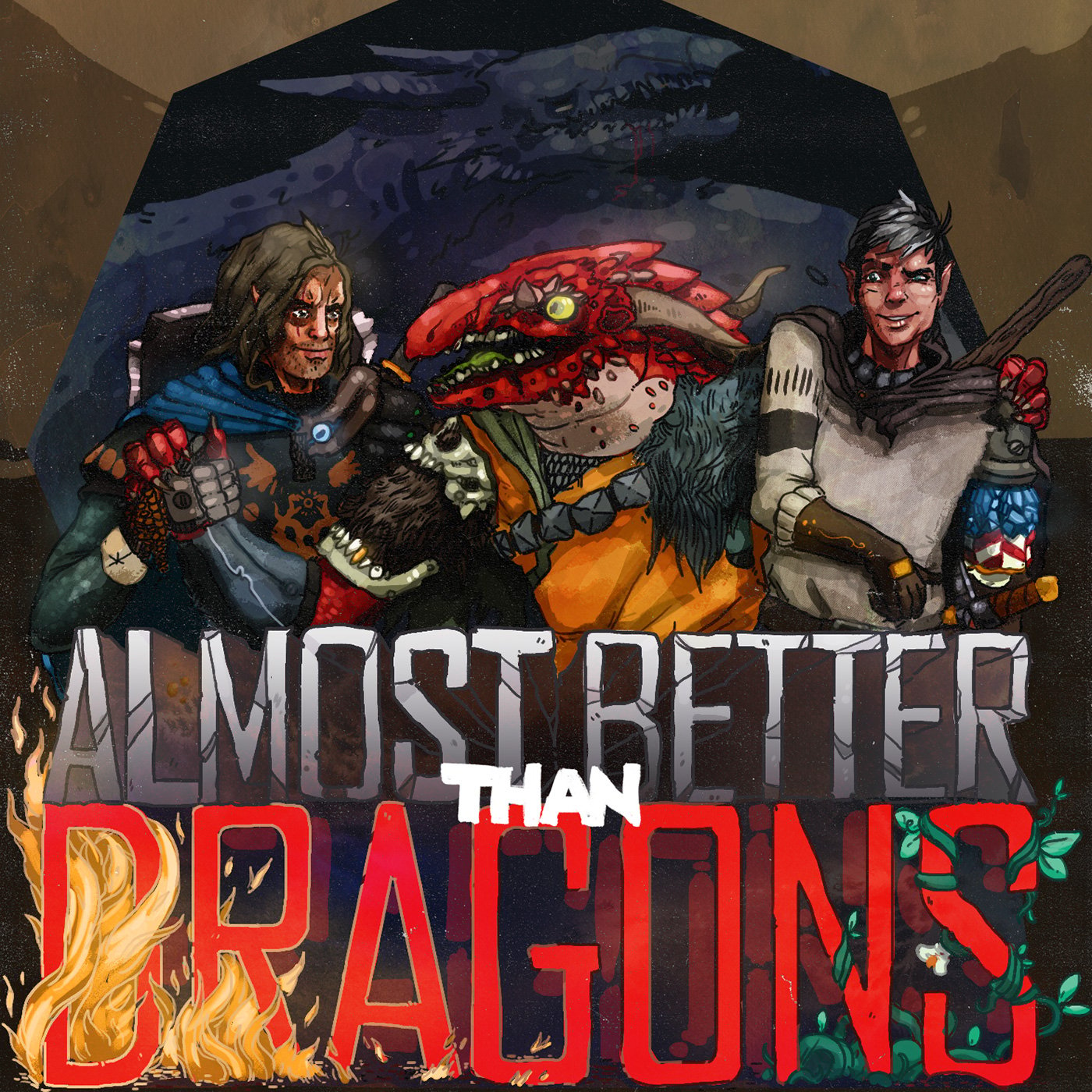 As our adventurers leave Xaranth, they come across someone who isn't exactly a friend.
Heard in this episode
Matt (DM)
AJ (D'Ani Ventan)
Bren (Ku-Ruk Lademan)
Doug (Laryn Gitis)
Kier (Xander)
Credit
Artwork by Ian McAfee
Theme music composed and assembled by Josh Stitt
http://freesound.org/people/Zott820/sounds/209580/
"Intrepid" Kevin MacLeod (incompetech.com) Licensed under Creative Commons: By Attribution 3.0 http://creativecommons.org/licenses/by/3.0/
Find out more on the Almost Better Than Dragons website.
Should the adventurers trust Xander? https://pinecast.com/feedback/abtd/cbd7a935-b456-4800-a5a7-f4377bfa95cd
This podcast is powered by Pinecast.