Laser Butts
You'll see ALL the arcana.
3 years ago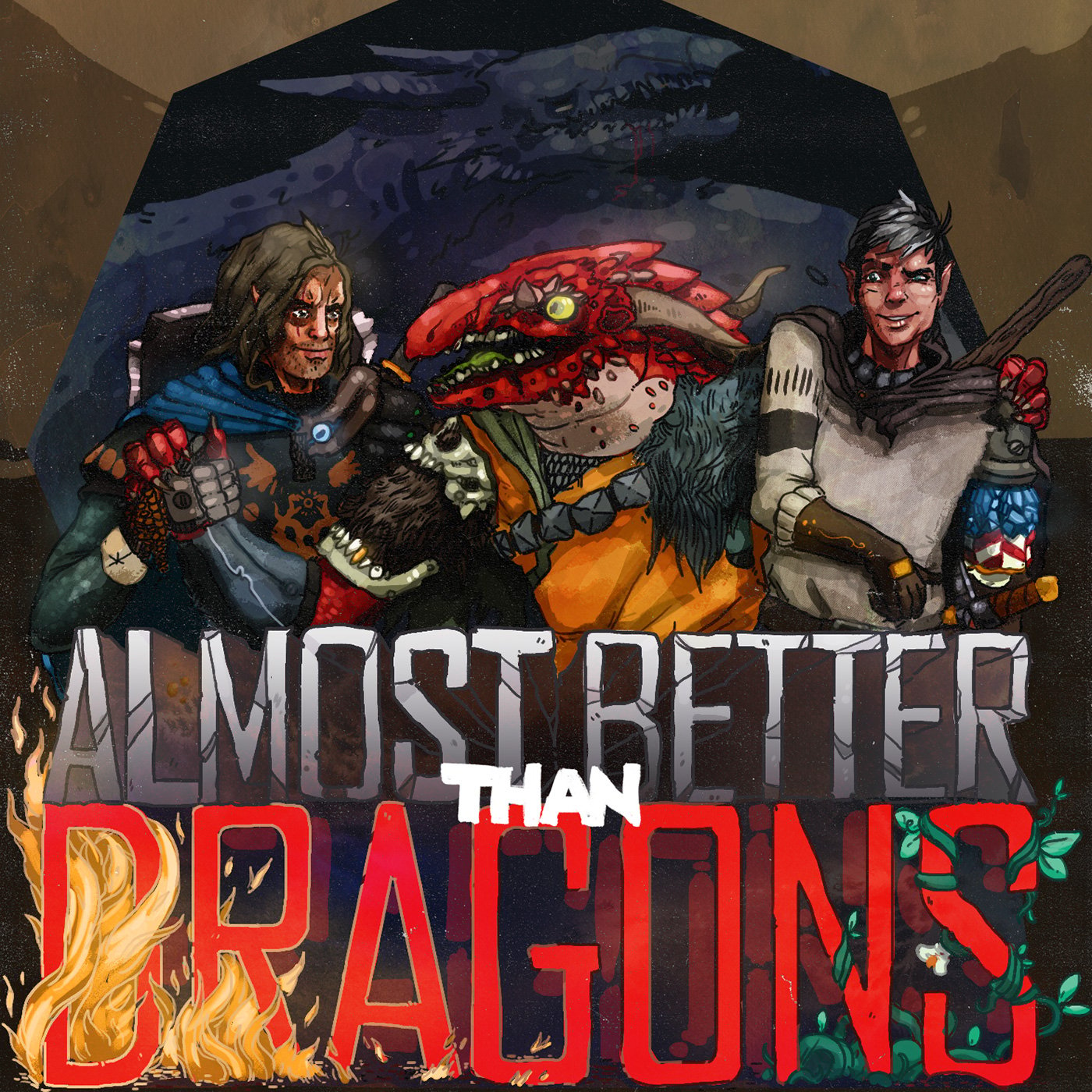 We find out about D'ani's secret eye-butt problem. And enter into combat.
Heard in this episode
Matt (DM)
AJ (D'Ani Ventan)
Bren (Ku-Ruk Lademan)
Doug (Laryn Gitis)
Credit
Artwork by Ian McAfee
Recap produced by Laryn
Theme music composed and assembled by Josh Stitt
http://freesound.org/people/peridactyloptrix/sounds/202528/
"George Street Shuffle", "Intrepid" Kevin MacLeod (incompetech.com) Licensed under Creative Commons: By Attribution 3.0 http://creativecommons.org/licenses/by/3.0/
Find out more on the Almost Better Than Dragons website.
Did we screw up any of the numbers yet? https://pinecast.com/feedback/abtd/d21529c4-ba07-4783-9a8a-b02b09511b5b
This podcast is powered by Pinecast.