Inside The Capitol
Laryn manages to just really fuck everything up for himself
3 years ago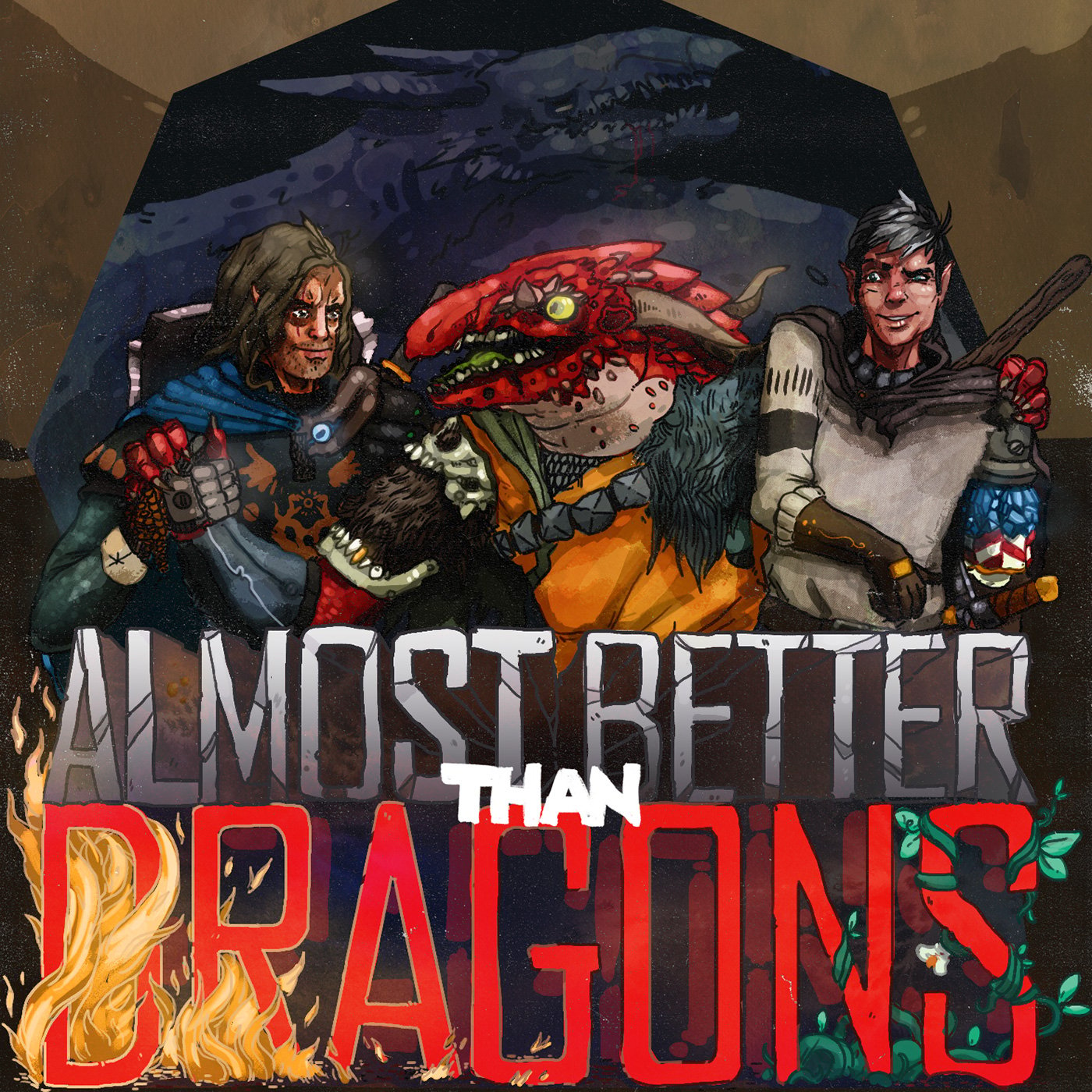 Our heroes manage to break into the capitol building, but what they find inside is a bizarre, otherworldly...incident. Find out what they encounter on this week's episode of Almost Better Than Dragons!
I'd like to apologize for the delay, as I've had to move very unexpectedly. Until my move finishes, you won't be getting a full episode until roughly the middle of June. I'm hoping to put out some bonus content in the interim, so stay tuned.
Heard in this episode
Matt (DM)
AJ (D'Ani Ventan)
Bren (Ku-Ruk Lademan)
Doug (Laryn Gitis)
Credit
Artwork by Ian McAfee
Theme music composed and assembled by Josh Stitt
"Intrepid" Kevin MacLeod (incompetech.com) Licensed under Creative Commons: By Attribution 3.0 http://creativecommons.org/licenses/by/3.0/
Support Almost Better Than Dragons by donating to the tip jar: https://tips.pinecast.com/jar/abtd
Find out more on the Almost Better Than Dragons website.
What could Laryn have done to make the situation worse, if anything? https://pinecast.com/feedback/abtd/eeb91918-7c15-4508-a485-cd2b8aca9c45
This podcast is powered by Pinecast.